Manufacturer: Enfield Technologies

Enfield Technologies provides automation designers with a simple but powerful servopneumatic control system that expands functionality and lowers total cost of ownership. Engineering services include application development and support as well as custom product development. Product repair and testing services are also available. Our team is committed to working closely with you to develop innovative applications and to support all phases of implementation. April 2010 News Flash! Enfield Slashes Prices up to 70% FOR IMMEDIATE RELEASE – Thanks to some innovative engineering, Enfield Technologies has reached an important goal – making a complete proportional pneumatic control system much more affordable. "We wanted to bring proportional pneumatics to new audiences," said Ed Howe, Enfield Technologies' President. "In motion control, that means a pneumatic actuator with intermediate positioning needs to break the $1,000 price barrier. We beat that target by a wide margin, with the total price of a basic system coming down from $1,841 to $884 – a reduction of 52%." A basic positioning system includes a proportional valve and control electronics manufactured by Enfield Technologies paired with a pneumatic actuator and a position sensor provided by a variety of highly regarded partner companies. The same valves and control electronics used in motion control are also used for proportional pressure, flow, and force regulation applications. During the last 18 months, Enfield Technologies has revised its sourcing and manufacturing processes. They have also reengineered several key products, adding new features, improving performance and reducing costs. This has allowed the company to offer price reductions averaging 42% on its primary components. For example, the LS-C10 controller dropped 70%, from $564 to $169.20, and the LS-V25s proportional valve dropped 45%, from $721 to $396.60. Enfield Technologies has also implemented volume discounts and an additional 5% bundle discount (bundle kits include a controller, valve and cable). Enfield Technologies has added more than 35 technical resellers and integration partners over the last year. The company has also launched several new products, including the Enfinity System (C2 controller and M2 valves). "Expanded distribution and new products have led to growth and increased volumes," Howe said, "which has led to further cost reductions that we are passing along to our customers." Enfield Technologies' products are used successfully in many industries and applications such as: Industries Test & Measurement Industrial Automation Food & Beverage Semiconductor Medical / Pharmaceutical Textile Machinery Aerospace & Defense Machine Tool Printing & Packaging Chemical Processing Textile Machinery Automotive Applications Material Testing Calibration Medical Instruments Inspection Pick and Place Welding & Cutting Process Control Assembly Automation Adjustable Acceleration Packaging Printing Labeling Part Insertion Dispensing Sealing Analyzers Bottling Animatronics
WARNING: "These products can expose you to chemicals which are known to the State of California to cause cancer. For more information go to www.P65Warnings.ca.gov. "
Products
Files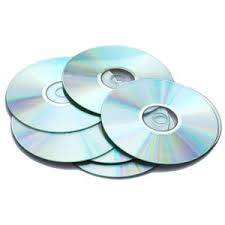 Literature

How Do Enfield Pneumatic Servo Systems Work?
Literature
This easy to read and understand guide to pneumatic servo systems that work!
[ Download ]
(112kb)