Manufacturer: Fieldbus Communication
Numatics G3 Fieldbus Controls are here

Numatics Announces G3 Electronics Platform
We are a factory authorized assembly center for Numatics Fieldbus products. Our fieldbus enhanced air valve manifolds are carefully assembled and tested pneumatically and electrically by skilled technicians utilizing state of the art bus analyzing equipment. You can be certain that your order will arrive on location, on time and ready to operate flawlessly right out of the box.
| | |
| --- | --- |
| | |

The combination of intelligent field devices, digital bus networks, and various open communications protocols is producing extraordinary results at process plants around the world.

Just as our ability to retrieve, share, and analyze data has increased tremendously by use of the Internet and PC network technology in our homes and at our desktops, so has our ability to control and manage our process plants improved. Digital connectivity in process manufacturing plants provides an infrastructure for the flow of real-time data from the process level, making it available throughout our enterprise networks. This data is being used at all levels of the enterprise to provide increased process monitoring and control, inventory and materials planning, advanced diagnostics, maintenance planning, and asset management. These digital networks are generally referred to as a "fieldbus network."

Today's advanced and scalable process control systems allow for multiple fieldbus networks to be deployed simultaneously using one engineering tool. This provides for a high degree of flexibility in control options and allows users to install the required devices and bus functionality for a specific control task. Proper selection and deployment of fieldbus networks are providing unprecedented results in process plants worldwide.

Order DeviceNet cables Online
DeviceNet is a CAN based Layer 7 protocol originally developed by Allen-Bradley. Operation of the DeviceNet is based on an object-oriented communications model. DeviceNet is maintained by the Open DeviceNet Vendor Association (ODVA).
DeviceNet is designed to connect simple devices from multiple vendors that comply with the DeviceNet network standards. DeviceNet device profile standards provide interchangeability between device manufacturers.
Each DeviceNet segment can connect up to 64 devices. It is a four-wire system delivering 8 amps at 24VDC, sufficient for field devices such as solenoid valves. The four wires carry signal and power typically on a single cable. Multiple power supplies can be used for redundancy and additional power requirements.
DeviceNet uses a trunk (bus) line with drop cables connecting devices. The trunkline requires 121 ohm terminating resistors at each end of the trunk.
DeviceNet supports Master/Slave, Peer-to-Peer, and Multi-Master network models. Data can be transferred on a cyclic or change of state basis using a Producer/Consumer paradigm that conserves network bandwidth. DeviceNet is very commonly used for communications from host systems to motor control centers and variable speed drives.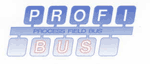 The Profibus protocol was created in 1989 in Germany by a consortium of factory automation suppliers. Originally developed to enable discrete manufacturing, it has expanded into process automation and enterprise-wide applications.
Profibus encompasses several Industrial Bus Protocol Specifications, including Profibus-DP, Profibus-PA, Profibus-FMS, and PROFInet.
Profibus-DP is a device level bus that supports both analog and discrete signals. Profibus-DP has widespread usage for such items as remote I/O systems, motor control centers, and variable speed drives. Profibus-DP communicates at speeds from 9.6 Kbps to 12 Mbps over distances from 100 to 1,200 meters. Profibus-DP doesn't natively support Intrinsically Safe installations.
Profibus-PA is a full-function fieldbus that is generally used for process level instrumentation. Profibus-PA communicates at 31.25 Kbps and has a maximum distance of 1,900 meters per segment. Profibus-PA is designed to support Intrinsically Safe applications.
Profibus-FMS is a control bus generally used for communications between DCS and PLC systems, while PROFInet is a protocol being developed to allow Profibus communications across Ethernet Networks.

The FOUNDATION Fieldbus (FF) protocol was created in 1994 by a group of process automation suppliers. Unlike other protocols, FF was developed specifically for the process industries. It is therefore capable of handling all of the complexities of process management, including process variables, real-time deterministic process control, and diagnostics.
FOUNDATION Fieldbus features intrinsic safety, long wiring run length, and delivery of blocks of data over a two-wire system. In intrinsically safe applications, only 83mA of power are available for each segment, so it is important that field devices consume very little power. TopWorx FF products consume less than 17mA of power, so up to five devices can be used on each segment.
FOUNDATION Fieldbus is the ideal digital replacement for the traditional 4-20mA analog standard. Although it is tailor-made for analog instruments, such as control valves and transmitters, it is often appropriate for on/off valves as well. For example, in continuous processes (low discrete population), it is often logical to tie the on/off valves into the FF system rather than use conventional wiring or a completely different bus network for a small number of valves. And in batch operations (high discrete population) that are intrinsically safe, FF is often the only logical choice for networking on/off valves. TopWorx has recognized these issues and has created several cost-effective ways to extend the benefits of FF to on/off valves and other discrete devices.
WARNING: "These products can expose you to chemicals which are known to the State of California to cause cancer. For more information go to www.P65Warnings.ca.gov. "
Fieldbus Systems by NUMATICS offer more options, protocols and VALUE than any other manufacturer. Call us with your requirements...we can do it!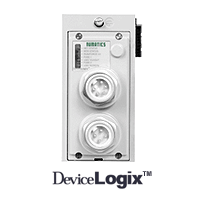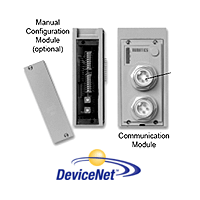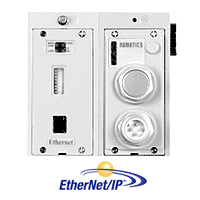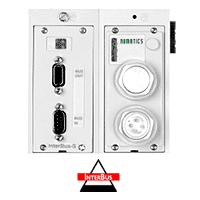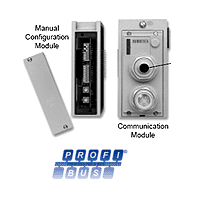 FREE Devicelogix software 463M
Products
Files