Manufacturer: Micro Motors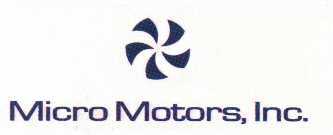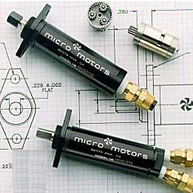 Micro Motors produce small yet powerful air motors and drills for medical, robotic and industrial use.
At only 3/4 of an inch diameter, these precision motors consume only 4.8 CFM of air at 90 psi, while producing stall torques from 3.5 in-ozs. to 9 ft-lbs. at free speeds of 50,000 RPM to 1 RPM.
The Power to Build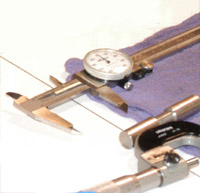 Micro Motor's 40,000 square-foot facility is located in the California biotech heartland of Orange County. With state-of-the-art manufacturing equipment and experienced programmers, they create products that are known through the medical device communities as reliable, high-quality and consistent. But it's our commitment to providing on-target solutions for our customers that allows us to grow.

Stringent product design needs have dictated use of a reliable power source that is small in size yet extremely powerful. Micro Motors understood this. It has pioneered, developed and manufactured miniature but powerful air motors for medical, dental, robotic and industrial use for nearly three decades. Today, hundreds of thousands are in use worldwide. They are vital components of products produced by original equipment manufacturers and private label distributors. Not surprisingly, numerous motors are still at work after nearly 30 years of continuous service.

The product: general dimensions and specifications
Micro motors meet demanding needs of torque and speed. At only 3/4 of an inch diameter, these precision motors consume only 4.8 CFM of air at 90 psi, while producing stall torques from 3.5 in-ozs. to 9 ft-lbs. at free speeds of 50,000 RPM to 1 RPM. Motors available with either direct drive or internal gearing; gear reduction from 4:1 to 1000:1 is available.

Micro Motors is capable of customizing air motors to fit design specifications
Micro Motor's competent and experienced staff can respond to your design needs and modify air motors to fit virtually any small size, high power application. Specific requirements for mounting, autoclaving, and speed to torque ratios can be accommodated. Special pneumatic tools and custom machined parts produced in small to large quantities are offered. Design, engineering and production are under one roof.

Tough quality control standards are in place; FDA and GMP codes and standards are surpassed.
All motors are built utilizing demanding quality control standards from initial machining to finishing through to assembly. Ultra sensitive equipment enables technicians to produce machine parts to exact design specs. All finished products pass torque and speed tests before shipment. Micro Motors is ISO 9001 Certified, as well as registered with the FDA and adheres to Good Manufacturing Practices. (GMP)

How our miniature air motor benefits a designer or user
• Operates on compressed air, nitrogen, or other inert gases at pressures up to 160 PSI.
• Precision air motor of aluminum and stainless steel construction provides reliable power and a long service life.
• Advanced rotor blade design and a highly polished cylinder permit continuous operation.
• Balanced rotor positioned between precision ball bearings virtually eliminates friction and wear.
• Motors remain cool, even when operated under continuous load.
• Repeated stalling*, instant reversing will not harm the motor.
• Spark free operation is suitable for use in contaminated, wet or explosive environments.
• Instant on . . . instant off . . . no wind-up or coasting.
• Hardened planetary gear system provides increased torque transmission capabilities and long life.
• Lower air consumption than larger motors conserves energy
For more information and specifications visit the online Shopfactory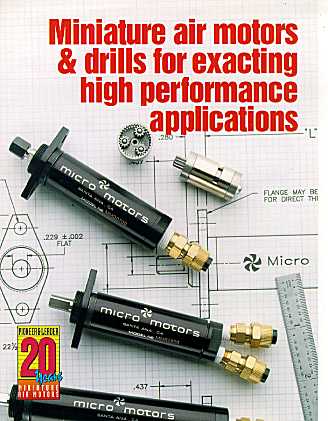 WARNING: "These products can expose you to chemicals which are known to the State of California to cause cancer. For more information go to www.P65Warnings.ca.gov. "
Literature