ERD Electric Rod-style Actuator by Tolomatic Axidyne Electric Motion Control
The ERD is a low cost rod-style electric actuator designed as an alternate to non-repairable pneumatic cylinders and an option for automating manual processes. The ERD electric cylinder is compatible with many NEMA and Metric standard stepper and servo motors to create a low cost, electric actuator solution. The ERD electric actuator is offered as follows:
4 body sizes
Ball or Acme screw choices
Force / thrust capabilities up to 500 lbs
Stroke lengths configurable up to 24"
Guide / Anti-rotate option
Stepper Drive / Controller & Motor solutions
IP67 option
All Stainless Steel body construction with protective motor enclosure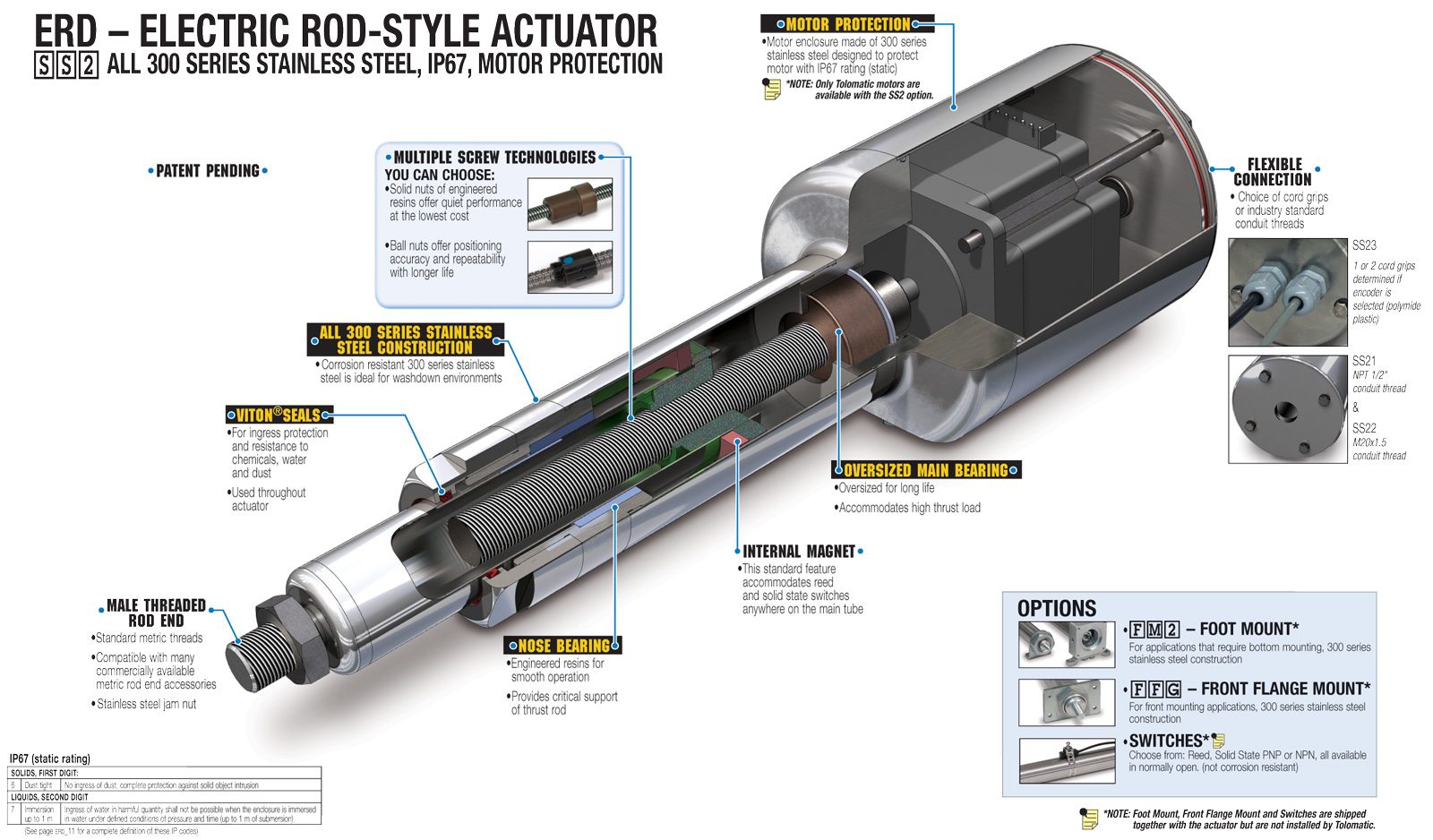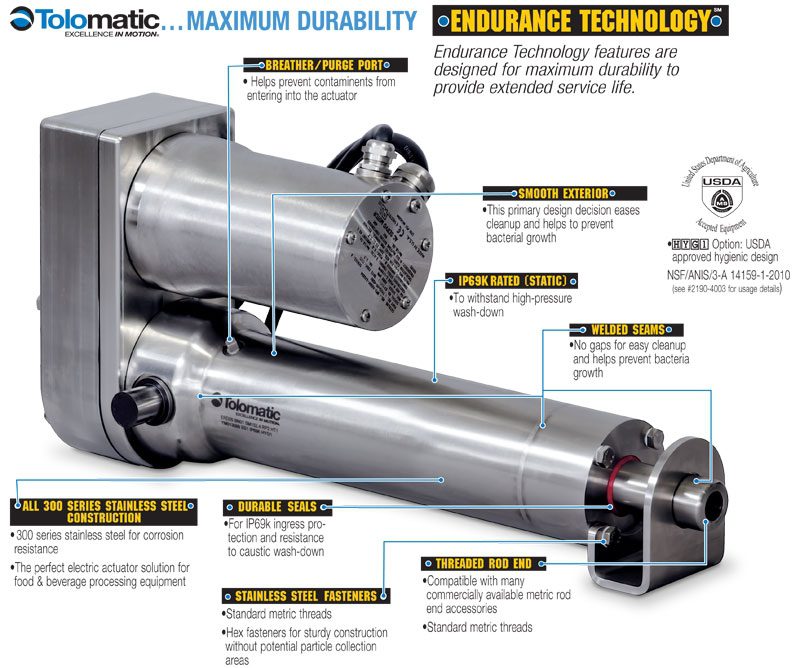 ERD Electric Actuator / Cylinder Provides Low Cost Alternative to Pneumatic Cylinders
Now with Ethernet!