Tolomatic TruTrack TKB Series Rodless Belt Drive Actuators by Tolomatic Axidyne Electric Motion Control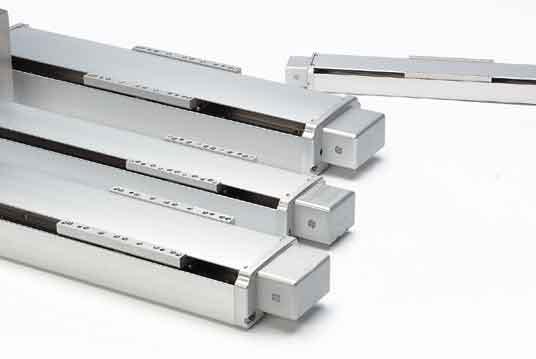 The Tolomatic TruTrack TKB Belt Drive Series of rodless electric linear actuators offers superior rigidity, high moment loads and faster speeds than screw drive actuators. TruTrack's linear rail system delivers the lowest deflection rate of any Tolomatic actuator.
Straightness and flatness within 0.0002 inches per inch
Excellent repeatability
4 different body sizes
Payloads ranging from 100 lbs (445 N) to 750 lbs (3338 N)
Strokes in any incremental length up to 96 inches.