Tolomatic TruTrack TKS Series Rodless Screw Drive Actuators by Tolomatic Axidyne Electric Motion Control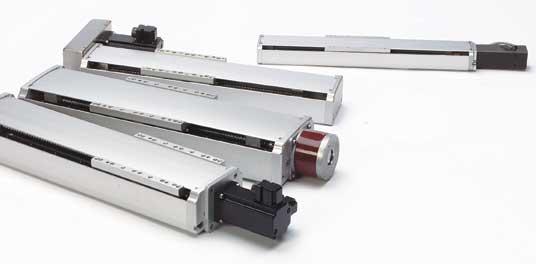 Manufacturer: Tolomatic Axidyne Electric Motion Control
Tolomatic TruTrack screw drive linear actuators offer straighter, truer, linear motion (within 0.002 inches per inch) than any other Tolomatic linear actuator. The TruTack actuator guidance system uses ground linear rails and ball bearing blocks to decrease deflection and guide the carrier and its load. Choice of either lead screw or timing belt linear drive systems makes these linear actuators versatile enough to accommodate low/high thrust and speed applications where repeatability and low deflection are important.
4 compact envelope linear actuator sizes
4 different screw sizes with acme or ball nut linear actuator configurations
System payloads ranging from 100lbs to 750lbs
12 metric body size screw/nut combinations
Actuator Strokes in any incremental length up to 96 inches depending on screw selections and linear actuator body size.