Aventics, formerly Bosch Rexroth Pneumatics, and now part of the Emerson ASCO/Numatics division, provides pneumatic, electro-pneumatic, and electronic products for industrial automation, oilfield, mobile and marine applications. Aventics has a sophisticated and extensive product line, offering standard products, as well as application-specific custom product solutions. Products include pneumatic valves and actuators, pneumatic and hydraulic cylinders, pneumatic fieldbus valve manifolds, electro-pneumatic valves and positioners, FRLs, tubing and fittings, vacuum components, industrial shock absorbers and tooth chain products.
AVENTICS is one of the world's leading product brands for pneumatic components and systems, and part of Emerson's broad portfolio for Fluid Control and Pneumatics. Aventics provide products and services for industrial automation, as well as the food, packaging, medical, and energy technology industries. Aventics has also develop solutions for the commercial vehicles, marine, and railway technology sectors.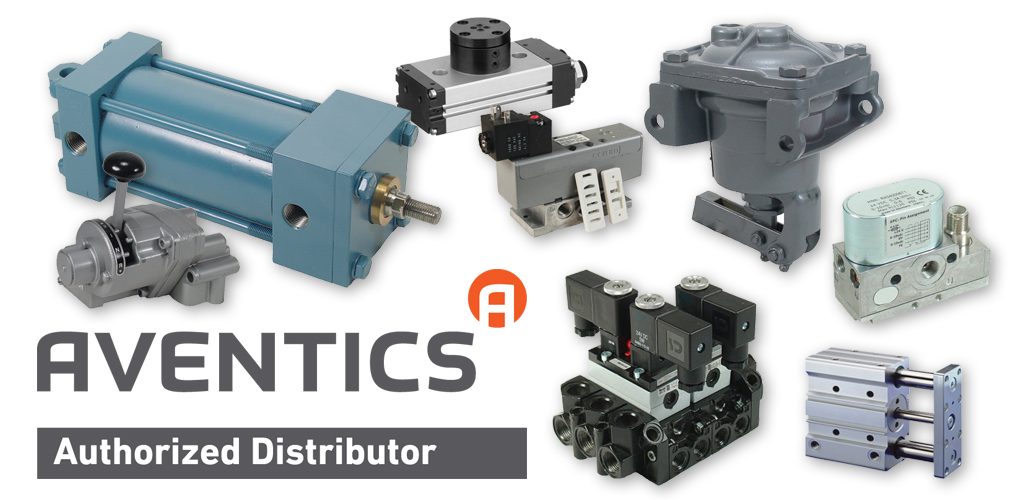 Aventics Rebranding Notice
Manufacturer: Aventics
Literature
Some Numatics Products are being rebranded to AVENTICS. Read the notice here.
[ Download ] (51kb)

Aventics Poppet and Foot Valves
Manufacturer: Aventics
Literature
Aventics Poppet and foot valve catalog
[ Download ] (4990kb)