Tolomatic LS Series Linear Slide by Tolomatic Pneumatic Rodless Products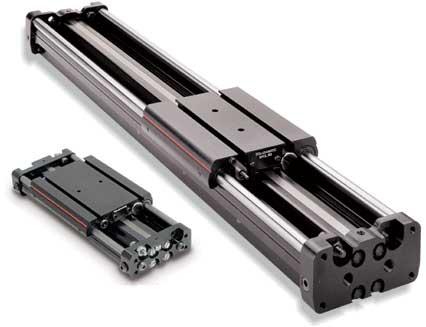 Manufacturer: Tolomatic Pneumatic Rodless Products
The Tolomatic Linear Slide Series is a pre-engineered, pre-assembled and pre-tested solution that offers a rigid, torque-resistant low-profile design for increased torsional stability and mounting flexibility. It is an excellent choice for high-precision X-Y and space-saving applications.
Two bore sizes of 1/2-inch and 1 inch
Composite bearings for high load capacity, low noise and contaminent resistance
Sturdy design offers load guide and support along the entire stroke of the slide.