Tool Changer by Millibar Robotic Tool Changers and Vacuum Products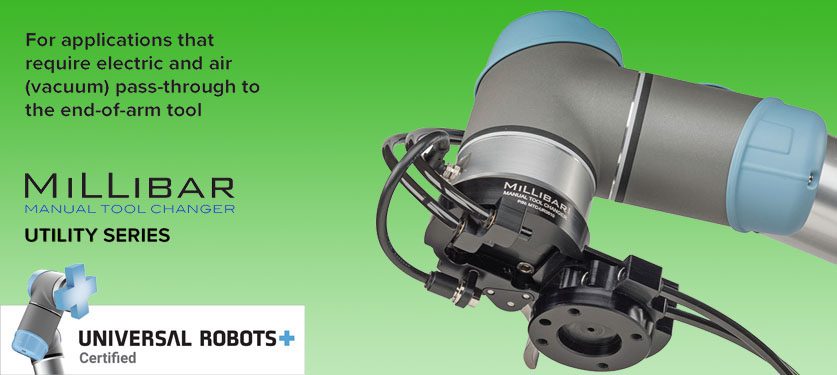 Manufacturer: Millibar Robotic Tool Changers and Vacuum Products
Extend the flexibility of your Universal Robot with fast, repeatable and easy tool changes. Weighing just .3 kg and standing only 21mm tall, Millibar's line of tool changers are lightweight and low profile to maximize robot payload and fit into confined spaces. Change tools easily with the single lever cam lock design. The long lever and ergonomic finger catch minimizes opening and closing forces while providing a secure locking mechanism.
A variety of standard tool plates are available making it possible to assemble end of arm tools with minimal design time and effort. Millibar offers blank tool plates for customers to modify as needed and Millibar will modify tool plates based on customer request. Each tool changer includes a standard tool plate and mounting screws.