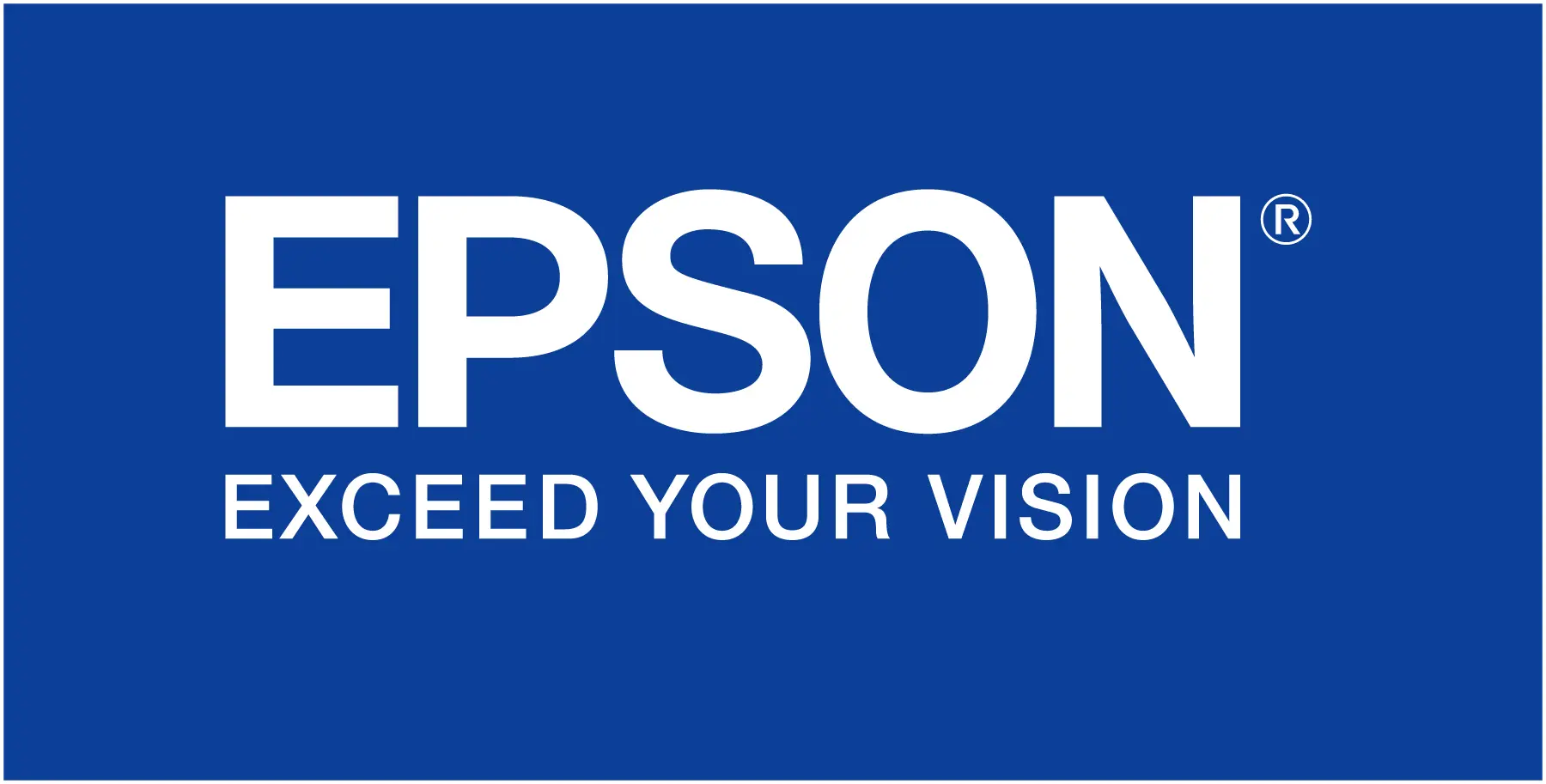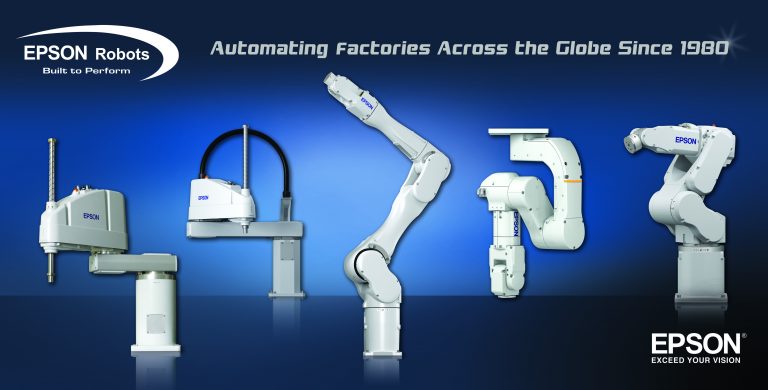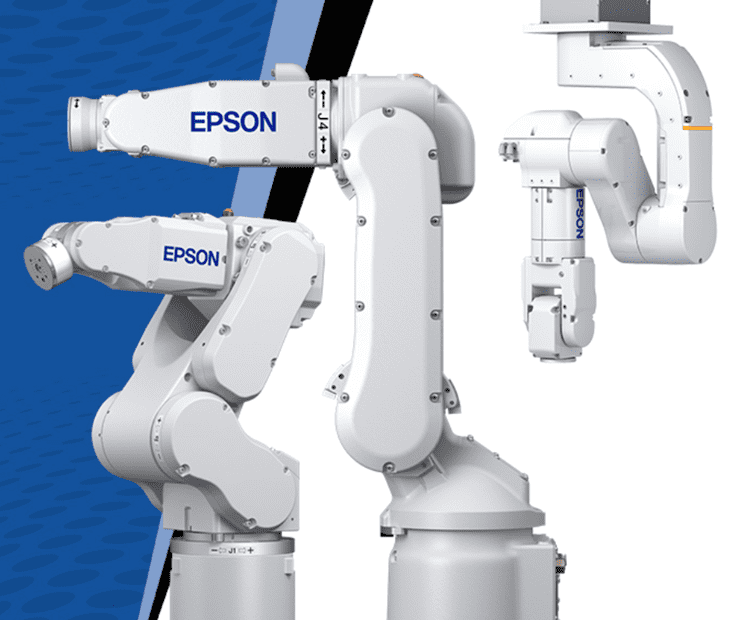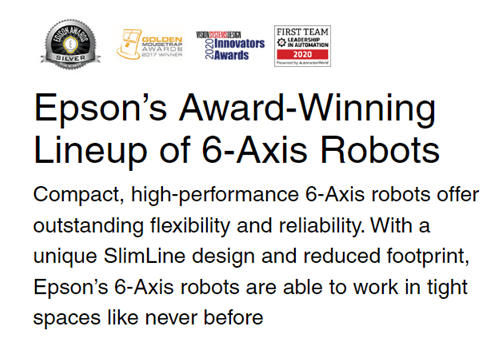 With best in class cycle times, precision and motion range, EPSON robots are leading the industry for compact 6-axis robots. EPSON arms have a unique slimline design that allows the arms to reach into confined/restricted work spaces from many angles with smooth motion not achievable with competitive models. The slimline body and compact wrist of the robot enables great motion range and less mechanical restrictions making Epson robots the most compact and flexible robots in the market today.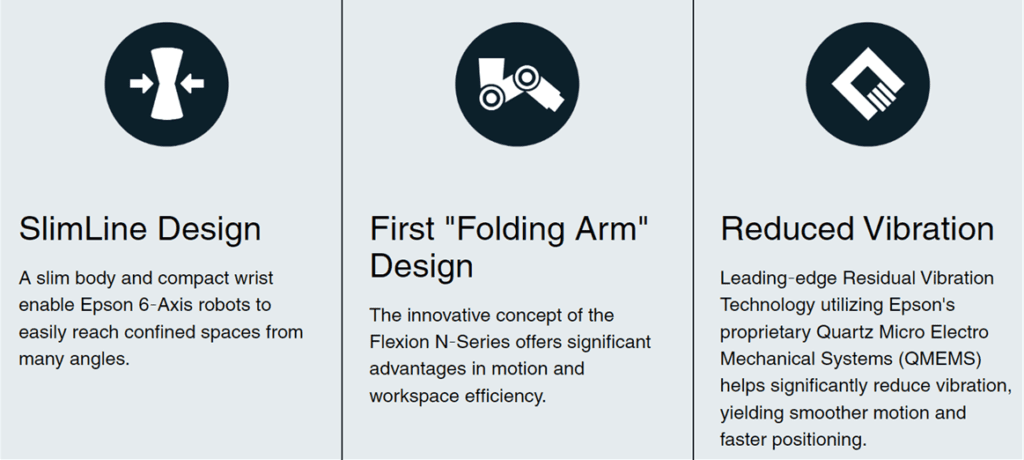 Express Software by Epson Robots
No-code, easy-to-use robot teaching environment.
Experience how simple and fast robot automation can be with Epson RC+® Express. An intuitive software development environment for Epson® SCARA and 6-axis robots, Epson RC+ Express features an easy-to-learn, block-style robot teaching environment to get users up and running fast. Start creating simple applications quickly—like pick-and-place, palletizing and depalletizing—using convenient, premade templates. Ideal for new users with little to no coding experience, Epson RC+ Express streamlines automation with an easy-to-navigate visual interface, Epson proprietary Focus Assist technology with autogenerated fields for quick and easy setup, a built-in 3D simulator to help visualize and fine-tune applications, rehearsal mode and other time-saving features.
Visual-based teaching environment built for new users
Simple-to-follow, block-style format
Intuitive visual user interface
Ready-to-use templates and tutorials
3D simulator to build applications virtually
A New Way to Address the Speed-Payload-Precision Dilemma